SOME FEATURED DESIGN BETWEEN VINHOMES GARDENIA AND CIPUTRA HANOI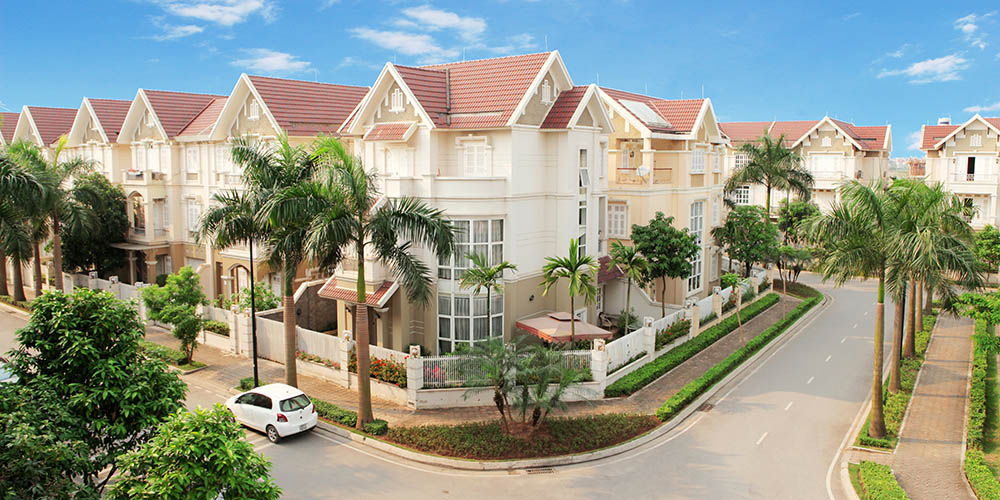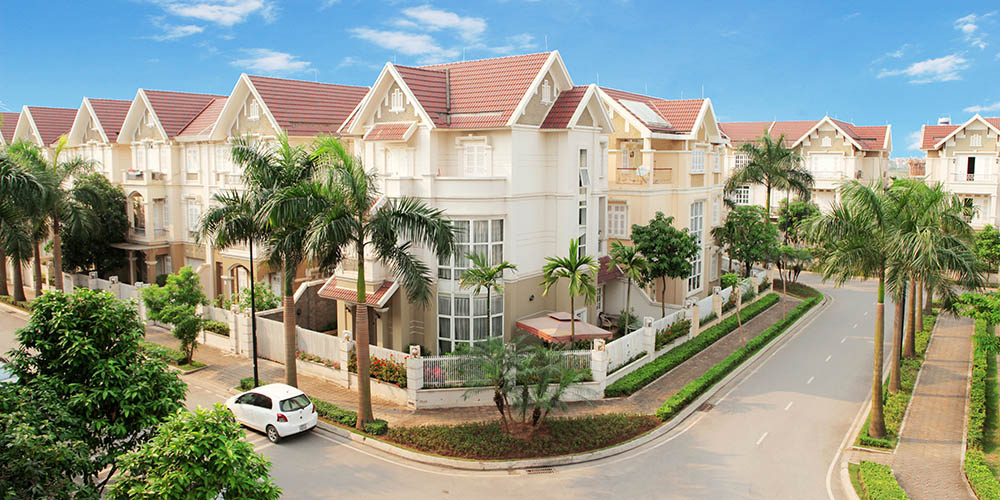 Vinhomes Gardenia is a very new project from Vinhomes owner. Here we go to analyze the individual elements such as location, investor, design, legal document as well as internal and external utilities of Vinhomes Gardenia compared to Ciputra Urban Area.
GEOGRAPHICAL POSITION:
– Vinhomes Gardenia: Located in the area of Ham Nghi Street – Cau Dien, in the South of Tu Liem District – Hanoi, near Ho Tung Mau Street. Also, it is quite close to essential sites such as hospitals, universities and administrative centers but a little further from the center of Hanoi.
– Ciputra Urban Area City: Located at the ideal position that is adjacent to Red River and the historic West Lake and makes easy accessibility from present Central Business District (CBD) through Ring Road 2 (Vo Chi Cong Street with 10 lanes) and Ring Road 3 (Pham Van Dong with 12 lanes). From Ciputra Hanoi, it only takes 3 minutes to reach West Lake, 15 minutes to reach Hoan Kiem Lake and 17 minutes to Noi Bai International Airport via Nhat Tan Bridge or Thang Long Bridge.
In general, Ciputra has a prime location – a favorable geographic position compared to Vinhomes Gardenia.
PROJECT INVESTORS
– Vinhomes Gardenia apartment project: invested by Vinhomes owner which is very prestigious and very familiar with many high-quality projects. With the achievements, Vingroup is considered as one of the strongest private economic corporations with sustainable and dynamic development strategies that have the potential to integrate into the international market and the world.
– Ciputra Hanoi: With a scale of 301 ha of area, CIPUTRA HANOI was invested by Ciputra West Lake City Development Company Limited – a joint venture company between Urban Development and Infrastructure Investment Corporation (Vietnam) and Ciputra Group (Indonesia). Ciputra Group is a global leader in terms of new urban city developments. With over 100 subsidiaries, Ciputra Group is a pioneer in the field of large-scale real estate development that creates modern and green urban communities. Up to the present, Ciputra Group has successfully developed 110 housing projects ranging from 500 ha to 6,000 ha in Indonesia and other countries around the world.
DESIGN AND LANDSCAPES
– The Vinhomes Gardenia apartment project is inspired by the purest color of jasmine and pure scent and designed with green buildings with the use of green trees, flowers and buildings with a construction density of less than 40%.
– CIPUTRA HANOI: With 77 ha of trees and water surface and known as "Pioneer Green City", it is one of Vietnam's most complete and green eco-urban. While "green living" is considered as an indispensable trend, projects like Ciputra are the "jewel" desired by many residents.
Ciputra is one of few pioneers to construct internal paths for pedestrians and bikers, which called "Eco-path" with the effort to create a better living environment for people. Besides, Ciputra is also the first urban area in Hanoi City setting a limited speed signal of under 35km/h for internal traffic in order to ensure people's safety and protect the environment.
– Both projects are designed with apartment buildings, adjacent villas, villas and other services. However, the Gardenia apartment project is a combination of three towers with a height of 37 to 39 floors designed by apartments from 1 to 4 bedrooms area ranges from 55 to 147m2. Meanwhile, the Goldmark City apartment project has 5000 apartments with a height of 40 floors designed by apartments from 2-4 apartments.
INTERNAL AND EXTERNAL UTILITIES
Both two projects have very high-end facilities such as a swimming pool, garden, BBQ garden, children's play area, gymnasium, beauty salon Spa and so on.
Vinhomes Gardenia apartment and villas project seem to have perfect utility services with green space and gardens (garden, garden, pet park, etc.), central square, shopping square, radio outdoor playground, cyber garden, jogging track, crowded commercial center and outdoor cafés with free Wi-Fi for active residents, Vinschool school system, hospital, swimming pool, gym, health care, spa, parking lot and so on.
Also, with the goal of developing into a green, prosperous and economical community, the Ciputra area is fully invested in infrastructure, transportation networks, education, health care, business services, and tourism and entertainment. You can also walk around the main streets of the markets with trees and flowers blooming in each season. The hospital project in the internal area and Lotte shopping center at the opposite site on Vo Chi Cong Street that will be started to build in the near future will make the Ciputra have wonderful services but still ensure the peace of living environment for all residences.